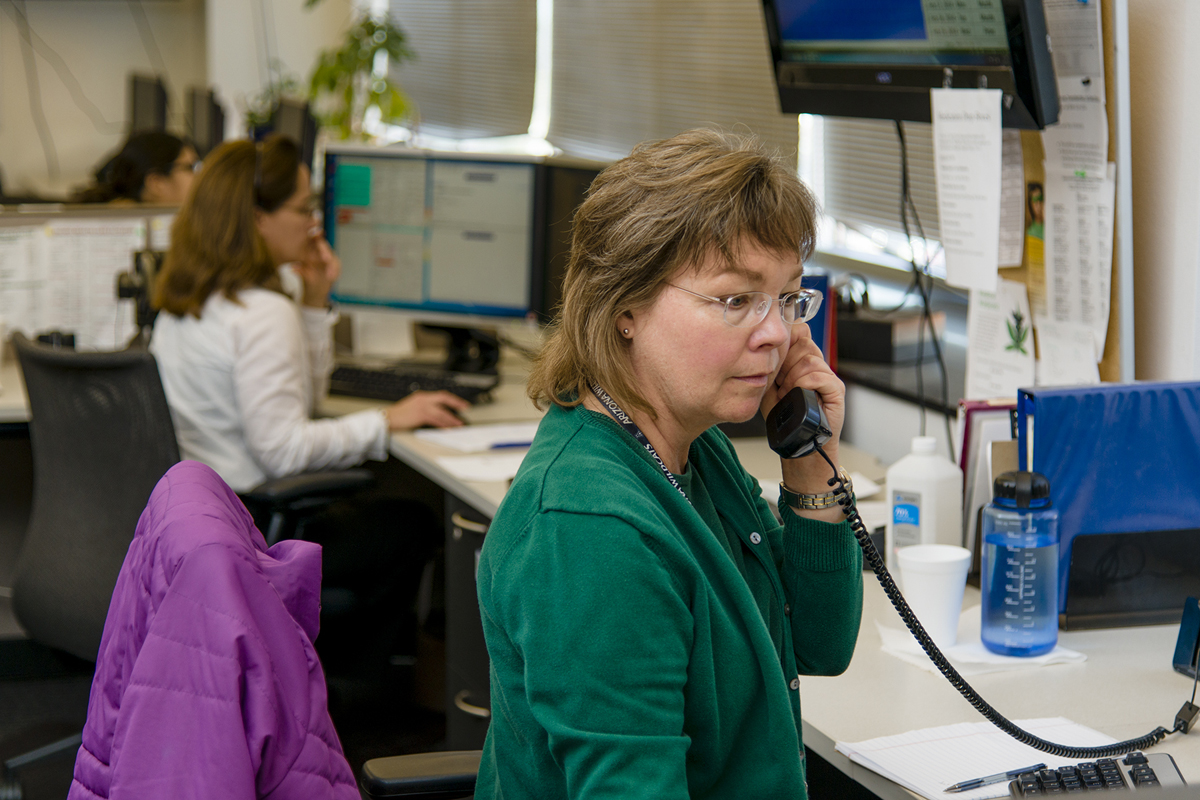 The Arizona Poison and Drug Information Center is a center of excellence at the University of Arizona College of Pharmacy.
The center is certified by the American Association of Poison Control Centers (AAPCC). The center includes an array of specialists and experts who handle over 250 calls per day. On the staff are:
clinical pharmacists and certified poison information speclialists
clinical and medical toxicologists
genetic counselors
emergency medicine and pediatrics physicians
educator for community outreach
pharmacologists
other consultants.
Just one phone call, and these experts are all available to you, at no fee.  It's quicker than an internet search, and the information will come from a real person with real credentials!
The Arizona Poison and Drug Information Center was one of the very first such centers in the country. We got started all because of a caring faculty member at the College of Pharmacy in the 1950s. You might enjoy reading more about who we were then.
Today the Arizona Poison and Drug Information Center serves 14 of the state's 15 counties. Our sister center at Banner-University Medical Center Phoenix serves Maricopa County.  No matter where you are in the U.S., calling 1-800-222-1222 gets you to the nearest poison center.
Photo caption: Certified specialists poison information at work at the Arizona Poison and Drug Information Center. All specialists at our center are also licensed pharmacists. They must pass a rigorous certification exam to be designated as a specialists.