Make sure that our 800-222-1222 number is in the in-case-of-emergency contact list on your phone.
Call us:
If you think someone has been poisoned.
If someone has taken too many drugs or unknown medications.
If you need to know more about a drug.
If you or your pet has been stung or bitten by a venomous creature.
If you need information about preventing accidental poisonings.
If you have any question at all about medications, household products, venomous insects and animals.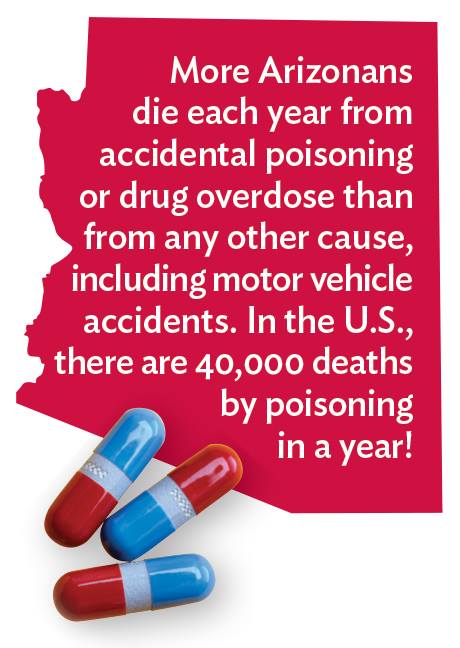 The Arizona Poison and Drug Information Center serves the citizens of Arizona by providing:
accessible poison and medication-related emergency treatment advice,
referral assistance, and
comprehensive information on poisons and toxins, poison prevention and the safe and proper use of medications.
The center was established officially by the State Legislature of Arizona in 1980 to provide lifesaving services to the citizens of Arizona. Located in Tucson at the University of Arizona and administratively directed by the College of Pharmacy, the center is certified by America's Poison Centers.