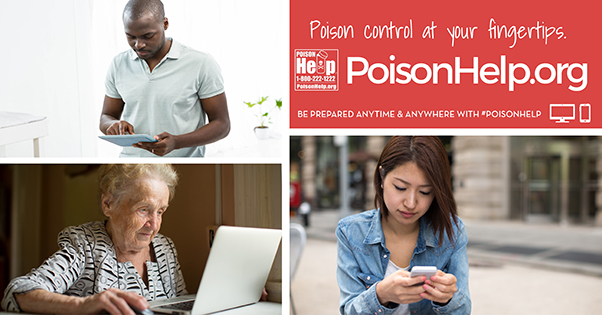 Poisoning is the leading cause of injury death in the U.S, surpassing motor vehicle accidents. More people die of poisoning every year than even gun or car-related injuries, and many more are seriously injured. Keep you and your loved ones safe with PoisonHelp.org, a free, confidential, expert interactive tool.
PoisonHelp.org is a new extension of the life-saving public services that have been offered by poison centers for decades via telephone. Now, help is just a few clicks away! By simply answering a few questions, you will immediately be given expert treatment advice. And as we all know, in an emergency, every second counts. So, don't rely on luck or waste time searching the Internet…use PoisonHelp.org!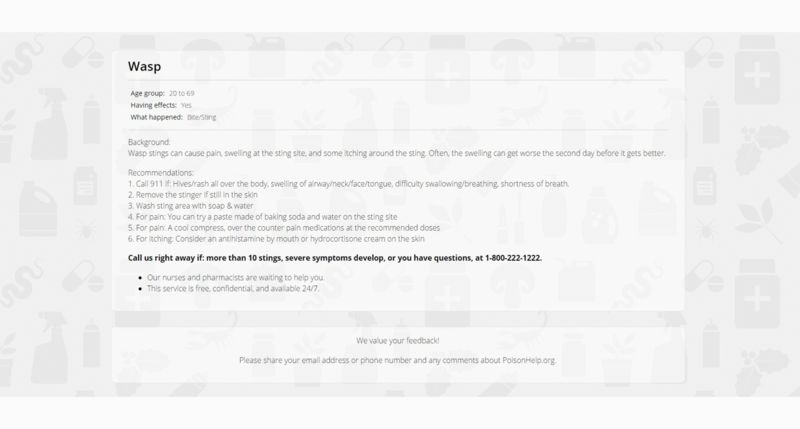 You can also now save the poison center's contact information directly into your mobile phone in one easy step. Simply text the word "poison" to 797979 to add poison control as a contact in your mobile phone. Be prepared for any poison emergency by having poison control at your fingertips.