The Arizona Poison and Drug Information Center is a center of excellence at the University of Arizona College of Pharmacy. The center is certified by the American Association of Poison Control Centers (AAPCC). We offer a public health service and also are a training site for students and healthcare professionals.

The medical director of the poison center, Dr. F. Mazda Shirazi is an associate professor of emergency medicine, toxicology, pharmacology and pharmacy practice in the UA colleges of medicine and pharmacy and co-director of the Center for Toxicology, Pharmacology, Education and Research. Dr. Shirazi earned an MD at the University of Arizona and also a PhD in pharmacology and toxicology. He completed his emergency medicine residency at the University of Texas Southwestern (Parkland) and his subspecialty training in medical toxicology at the University of Arizona. He also has bachelor's and master's degrees in engineering with an emphasis in biomedical engineering instrumentation and biocompatible materials.
An attending physician in emergency medicine and medical toxicology, Dr. Shirazi lists special interests in envenomations, drug-drug interactions and the public health implications of toxicology.  He was recently a principal investigator in a Phase 3 pit viper antivenom and a co-investigator for scorpion antivenom study. He continues to be involved in benchtop, clinical, and public health research to benefit the citizens fo Arizona.
At the UA College of Medicine in Tucson, he is in charge of the medical students and residents for toxicology rotation, the director for the medical toxicology fellowship program and the medical director for the toxicology clinic. He has lectured and presented internationally throughout the Middle East and Asia. An instructor for Advanced Hazardous Material Life Support, he has taught and participated in many disaster and preparedness training exercises throughout the United States and serves on the scientific advisory committee for AHLS.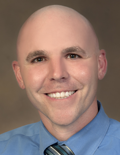 The director of the poison center, overseeing operations and personnel, is Dr. Keith Boesen. He began as an intern at the Arizona Poison and Drug Information Center during his pharmacy education at The University of Arizona, and became a full-time employee of the center in 2002. He holds a PharmD degree from the college and became the director of the center in 2009. Dr. Boesen completed advanced training to become a certified specialist in poison information and is currently training for the additional designation of diplomate of the American Board of Applied Toxicology.

At the poison center, Dr. Boesen consults on home and hospital cases that involve exposures to various chemicals, medications and venomous creatures. He has written chapters for toxicology references and assisted with articles published in various medical journals. He was involved with the clinical trials for new rattlesnake and scorpion antivenoms, as well as with various research projects with pharmacy students ranging from rattlesnake venom variability to symptoms associated with new designer drugs.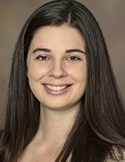 Conducting education and outreach for the poison center is Laura Morehouse. Ms. Morehouse is a certified health education specialist with interest in curriculum development, program design and evaluation. She holds a Master's degree in public health with an emphasis in health behavior and health promotion from the University of Arizona. Before working with the APDIC, she was involved in state nutrition program evaluation and health education curriculum development for youth. As the educator for the poison center, she is available for presentations on poisoning prevention, venomous desert creatures, elder adult concerns, and is a resource for toxic hazard concerns. Additionally, she is available for "Train the Presenter" programs catered towards healthcare professionals, community organizations, and adults who want to learn how to educate others about poison prevention.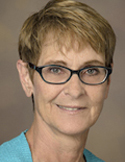 The director of MotherToBaby Arizona (formerly Arizona Pregnancy Riskline) since it began in 1989 is Dee Quinn. A board-certified genetic counselor, she is a clinical instructor in the colleges of medicine and pharmacy at the University of Arizona and teaches genetics and teratology to medical students, residents and other health professionals.  She received a BSN degree from the University of Bridgeport in 1975 and her master's degree in genetic counseling from Sarah Lawrence College in 1981. She began her career at the University of Connecticut, where she developed the Connecticut Pregnancy Riskline. She served as president of the Organization of Teratology Information Specialists (OTIS) from 1999-2002 and  executive director from 2005-2012.
To Reach Us
To reach us with your question about a drug or poison or a possible exposure to something harmful: 1-800-222-1222
To speak with a MotherToBaby Arizona expert: 520-626-3410 or 888-285-3410 or Email An Expert
To arrange a media interview with a toxicology expert: 520-626-3389 or email
To engage a poison center expert to address your group: 520-626-6165 or email
To invite the center to participate in a public event: 520-626-6165 or email