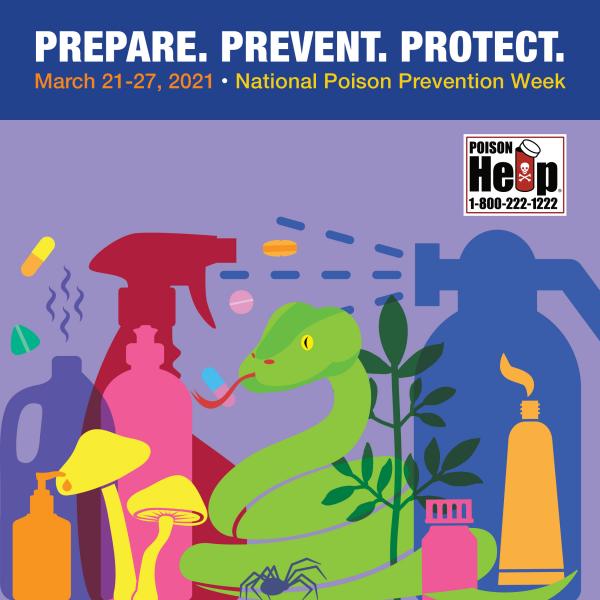 Save the date! National Poison Prevention Week will be here sooner than you know! Join us on Facebook and Instagram for safety tips on March 21-27, 2021, or follow the hashtag #NPPW21 on social media. 
When life happens, poison centers are ready 24/7/365 with fast, free treatment advice by calling Poison Help (1-800-222-1222) or visiting poisonhelp.org. Whether it's a question or an emergency, Poison Help can provide life-saving information when people need it most and it is faster and more accurate than an internet search. On average, 90% of poisonings happen in American homes each year and more than 70% of people who call Poison Help get the help they need right where they are - saving the cost of a trip to a doctor or hospital. 
This year National Poison Prevention Week (NPPW) is March 21-27, 2021. NPPW is a week dedicated to raising awareness about poison control centers and the Poison Help Hotline (1-800-222-1222). We welcome you to join us in celebrating the valuable services provided by the Arizona Poison and Drug Information Center and other poison control centers across the nation!