The CDC recommends that people wear cloth face coverings in public settings and when around people who don't live in your household, especially when other social distancing measures are difficult to maintain. What is the evidence for the effectiveness of cloth face coverings, and who should wear one? Find the answers below!
Cloth face coverings may help prevent people who have COVID-19 from spreading the virus to others.
Cloth face coverings are most likely to reduce the spread of COVID-19 when they are widely used by people in public settings.
Cloth face coverings are recommended as a simple barrier to help prevent respiratory droplets from traveling into the air and onto other people when the person wearing the face covering coughs, sneezes, talks, or raises their voices.
Emerging evidence shows that cloth face coverings reduce the spray of droplets when worn over the nose and mouth.
The CDC recommends all people 2 years of age and older wear a cloth face covering when in public settings.
COVID-19 can be spread by people who do not have symptoms and do not know they are infected. That's why it's important for everyone to wear a mask!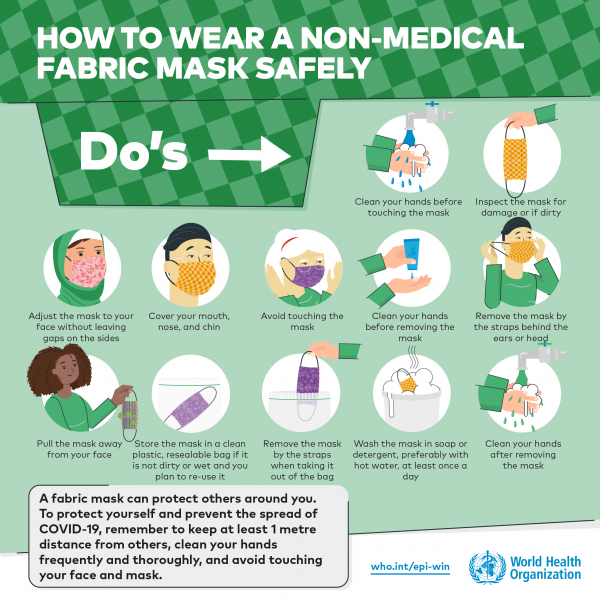 For more information, visit the CDC website at: https://www.cdc.gov/coronavirus/2019-ncov/prevent-getting-sick/cloth-face-cover-guidance.html