We encourage University of Arizona students to experience the world of poison prevention.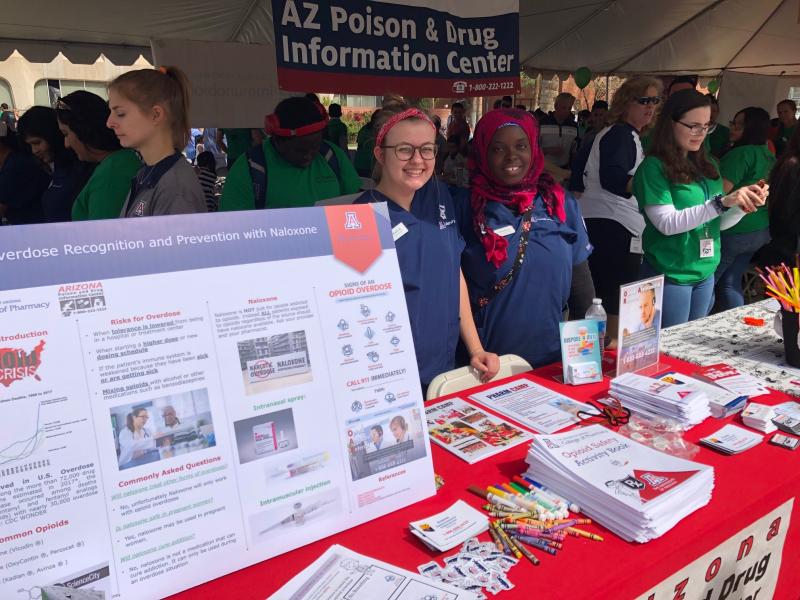 The Arizona Poison and Drug Information Center is launching a new volunteer program for interested University of Arizona students. If you are a student required to obtain community service hours for application to a health sciences graduate school, or looking for exposure to a unique health care arena, this is a great opportunity.  To complete an application, please follow the instructions below:
STEP 1: Apply
Click on the "Volunteer Application" link below the Student Volunteer Program header. Complete the application and submit. The application is currently closed.   
STEP 2: Application Review
Once we review your application, a staff member from the Arizona Poison and Drug Information Center will contact you to schedule a brief meeting. 
STEP 3: In-Person Meeting
Prior to the meeting you must complete the Arizona Poison Control System Poison Prevention Training (www.azpoisoncenterstraining.org). Be sure to save the certificate at the end and send by email to Laura Morehouse (morehouse@pharmacy.arizona.edu). During the meeting we will discuss active projects, availability, and volunteer goals to determine if we are the best fit for your needs. 
STEP 4: Begin Volunteering!
Location
Arizona Poison and Drug Information Center
1295 N Martin Ave, Office B308
Tucson, AZ 85721
For more information:
Please contact Laura Morehouse, Community Outreach Coordinator, at morehouse@pharmacy.arizona.edu.