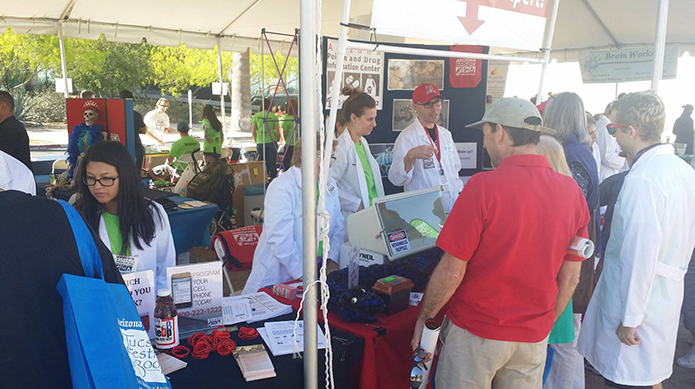 The Arizona Poison and Drug Information Center is participating in the annual Tucson Festival of Books at the University of Arizona Campus on March 11th and March 12th from 9:30am to 5:30pm. The Arizona Poison Center will be a part of the Science of You tent in Science City, the largest STEM event in Arizona, designed to spark curiosity, encourage literacy and promote an interest in science. At the Science of You tent you can unveil the mysteries of the mind, body and brain to gain a better understanding of humankind and discover scientific breakthroughs that affect you and those you love.
The Arizona Poison and Drug Information center will be hosting a booth with interactive fun and learning on venomous creatures (including live animals!), medication safety, and general poison prevention. Come learn what to do if you see a rattlesnake in the wild, or bring your kids to play our poison toss game and win a prize!
Visit the Tucson Festival of Books webpage to learn more about the festival, or visit the Science City webpage for list of 2017 participants, parking information and a campus map.
We hope to see you there!